Toto, I don't think we're in Kansas anymore! We're pretty sure we don't want to be on the receiving end of this unfortunate windy day at the park. Check this port-o-potty that goes full on airborne during a blustery day! It's today's "Video of the Day"
Congrats to Louisville City FC on their historic win over Nashville SC last night at UofL's Lynn Stadium!! They are the only remaining USL team left in the US Open Cup earning them a cool $25,000!! Next up a date with the Chicago Fire on July 18th!! It's back to USL play Saturday as the club heads to Carolina for a showdown with North Carolina FC. You can hear the action here on NewsRadio 840WHAS beginning at 6:45 p.m.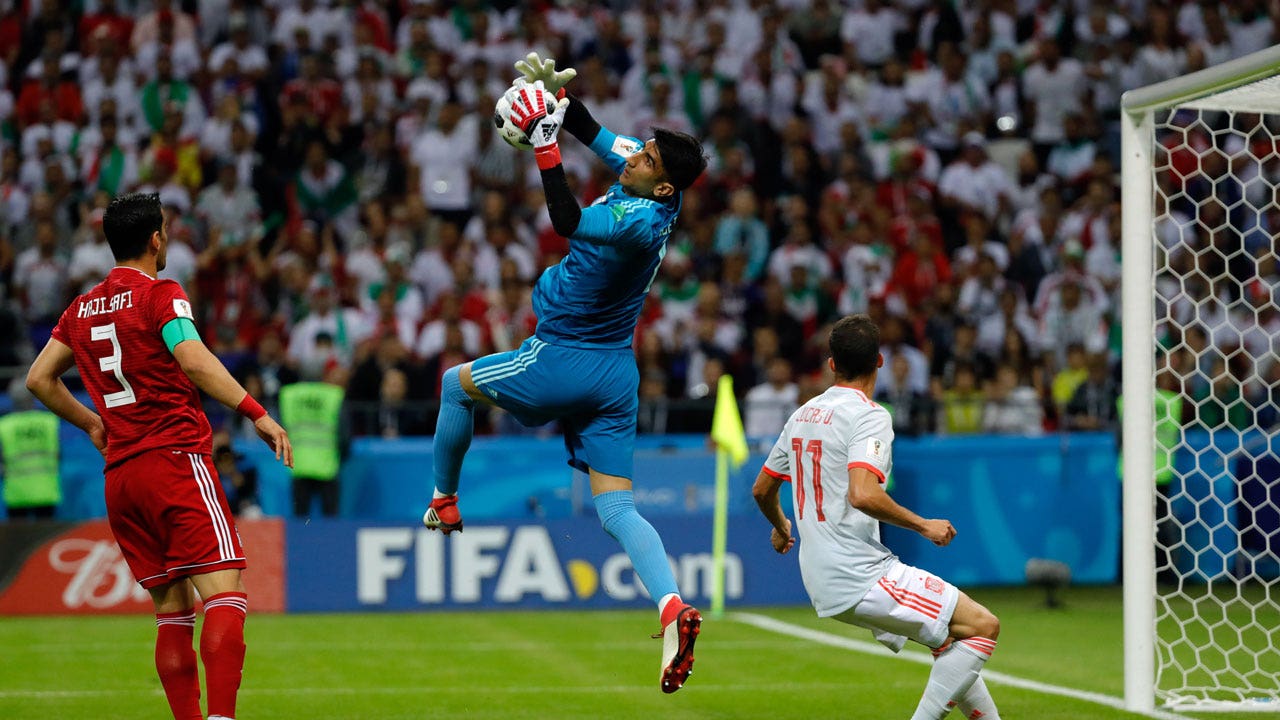 Soccer fever is running at an all time high not only locally, but around the world with World Cup play hitting a fever pitch. There's plenty of drama in Group B as rivals Portugal and Spain remain atop the standings with 4 points and Iran right on their heels with 3. This as Portugal and Iran are set to square off Monday in a HUGE match. As discussed on the show today, Iranian goalkeeper Alireza Beiranvand's story is without a doubt one of the most inspirational at the World Cup. As young man he away from his nomad family and worked in a dress factory, a car wash and as a street cleaner before standing on the world stage. At one point his father ripped up his gloves and clothes so he would work instead of play soccer. READ HIS INCREDIBLE STORY HERE!
The EU is planning to impose tariffs on a number of imports to include Kentucky Bourbon from the United States following President Trump's decision to tax European steel and aluminum. The move was expected to come next month, but EU Trade Commissioner Cecilia Malmstrom now says the tariffs will be introduced tomorrow. The range of goods set to be taxed in addition to bourbon include Harley Davidson motorcycles, peanut butter, cranberries and orange juice, in a move that puts pressure on a number of key U.S. politicians. The proposed European tariffs come after China announced it would match the U.S.' taxes on $50 billion dollars' worth of Chinese goods, prompting President Trump to threaten even steeper tariffs. Some economists are speculating the rhetoric could lead to a large-scale trade war.
Some banks and financial companies are beginning to offer their services through popular virtual assistants such as Amazon's Alexa and Apple's Siri. The new service would allow customers to check their balance and even pay bills using their smart speakers. U.S. Bank, Capital One and American Express now all allow customers to do some of their banking through a virtual assistant, though many of the features are still relatively restricted. The trend has raised security and privacy questions, especially when considering the idea that the virtual assistants could eventually be used to send money to family or friends with voice commands.

Kentuckiana's Morning News with Tony Cruise
Want to know more about Kentuckiana's Morning News with Tony Cruise? Get their official bio, social pages & articles on 840 WHAS!
Read more