McConnell Gets Another Term As Senate Majority Leader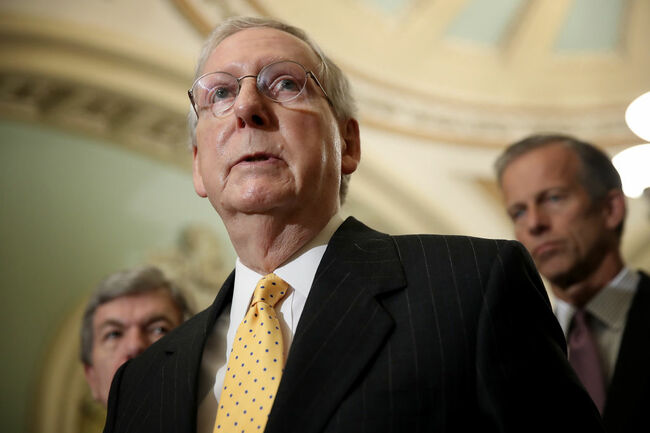 (Washington, DC) - Republicans are tapping Kentucky's Mitch McConnell for another term as Senate Majority Leader.
McConnell told reporters that his top priority is the ongoing confirmation of judges, as President Trump continues remaking the federal judiciary.
McConnell said he will try to work with House Democrats, who regained a majority in last week's midterm elections. He noted that the U.S. has had "divided government" many times before.
McConnell said the ongoing Russia investigation is in no danger, despite the ouster of Attorney General Jeff Sessions. He continues to oppose a bill protecting Special Counsel Robert Mueller.
McConnell said President Trump has given no indication that he will try to remove Mueller. South Dakota Republican John Thune will be Senate Majority Whip. He'll replace Texan John Cornyn, whose whip tenure is term-limited.
Republicans retained their Senate Majority in last week's midterm elections.
Photo Credit: Getty Images
Copyright © 2018 TTWN Media Networks LLC