Fort Bragg Paratrooper Accused of Kidnapping, Raping, 12-year-old Girl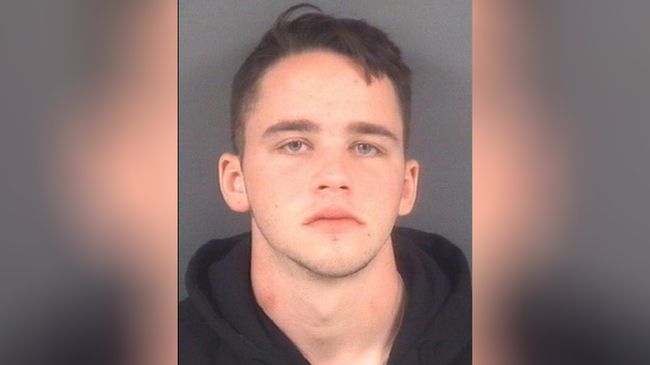 Police say a member of the 82nd Airborne at Fort Bragg has been arrested after being accused of kidnapping and raping a 12-year-old girl.
James Murdock Peele, 19, is charged with first-degree statutory rape, first-degree kidnapping, and first-degree burglary according to a Facebook post from the Craven County Sheriff's Office.
According to Sheriff Jerry Monette, the sheriff's office received a call from the grandmother of the 12-year-old saying the child had gone missing from her home. She told deputies that she discovered her granddaughter's window open, and a ransom note left on her bed.
Authorities coordinated with several different agencies to find Peele and the victim including the FBI and Fugitive Task Force. Monette said the agency was successful in using cellular phone signals to track the girl down in Fayetteville where she was found with Peele late Sunday afternoon.
"It's been quite successful for us, and what we do is try to track the movements of an individual through their cellphone use, and we're able to map a pattern," Monette said.
The sheriff's office said Peele and the victim had communicated online in the past. Monette also said there was evidence that sexual activity took place between Peele and the 12-year-old victim. The sheriff warned that the case was a good reminder that parents should be monitoring their children's activities online.
"We can not respect our children's privacy when it comes down to their safety," Monette said. "We can't treat young people like adults and expect them to reason like a grown person does."
Peele, a private in the 82nd Airborne at Fort Bragg, was taken back to Craven County to face. Federal charges are also possible because the 19-year-old took the victim across state lines the sheriff said.
Photo: Craven County Sheriff's Department